Blackjack Software
The Right Software Is A Powerful Tool For A Card Counter. Below are some of our favorites that help you with your training, recording keeping, and calculating your edge.
Our Favorite Blackjack Training Software
Our web-based drills will help you master basic strategy, card counting, true count conversion, playing deviations, and includes a full game to practice your skills. Become an Apprentice Member to access the rest of our drills.
(CVBJ V5) – This has the most features of any blackjack software on the market.  We recommend this to anyone who wants to explore all the options and train to perfect their card counting skills.
Our simple, yet powerful, Card Counting Trainer iOS and Android app will teach you basic strategy, counting, true count conversion, deviations, and let you practice implementing a bet spread.
So you've mastered playing blackjack, but you don't know what to bet, or how different rules and situations effect EV and Risk? CVCX is the best simulation software out there.  To learn more about what the software includes, click the Learn More button below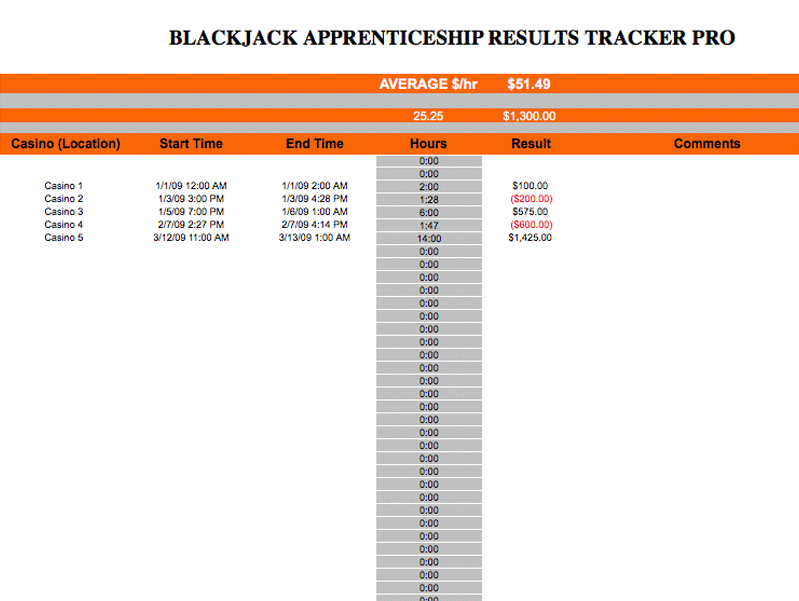 Keep track of every second you play and every penny you win. Keeps average $/hr as well, charts your progress, and includes a printable results sheet to carry to casinos with you.  This is the same software we have been using for years.